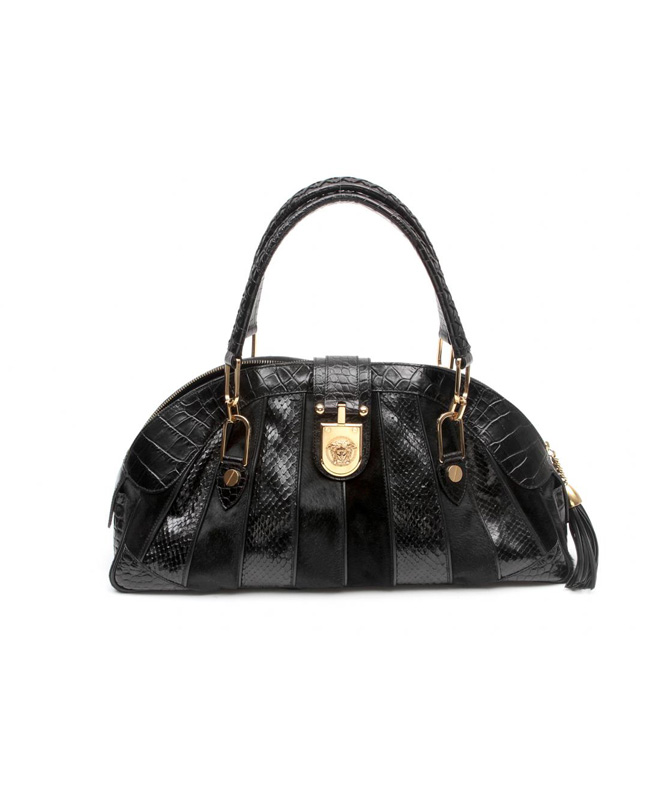 Emergency! If stains, mildew and cracking attack your leather handbag, what are you supposed to do? Don't panic. Follow our tips below to take care of your precious leather handbag.
When a leather handbag is produced in a factory, the leather is usually treated at the minimum level in order to keep its natural colour and texture that change with time. Therefore, as soon as you bring a leather handbag home, you need to give it a welcome-home ritual by treating it with a specialized leather protector to strengthen the immunity of your leather handbag. But, remember that a cheap shoe polish is a bomb. Can you risk your luxuriant leather handbag on a one-pound polish? I think not.
If your leather handbag is unlucky enough to be tarnished with stains and mildew before you give it proper protection, use a leather cleaner to rescue it. In addition, it is better to buy a specialized cleaner for leather handbags or leather shoes rather than a general cleaner for leather furniture. Never use soap, wet wipes or other cleaning solvents which contain alkaline. They will probably not clean stains and mildew on your leather handbag but will do further damage to its colour and texture. If the leather cleaner does not work well, you must take your leather handbag to a professional cleaning shop.
As soon as you clean the stains and mildew off your leather handbag, use a leather protector to recover its colour and texture. You should carry-out this procedure at least twice a year in order to keep your leather handbag in the best possible condition. Using a leather protector constantly can also prevent cracking. You certainly do not want your precious leather handbag to look like a wrinkled dried fig.
It can be aesthetic when the colour of your leather handbag is faded. However, the premise is that the colour fades away equally. Unless you like your leather handbag with grotesque spots, you should use specialized colour spray for leather goods to restore the colour. Read the instructions on the colour spray carefully before you start the surgery.
Pack your leather handbag into a dust bag instead of a plastic bag that may stick to your leather handbag. If you don't have a ventilated wardrobe to store your leather handbag inside, put some desiccators in your wardrobe and inside your leather handbag.