Description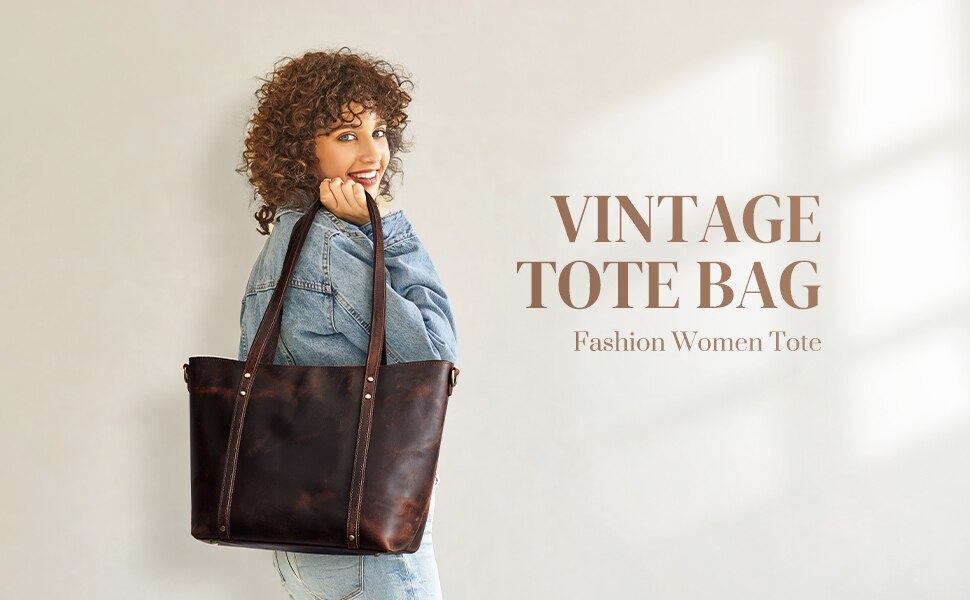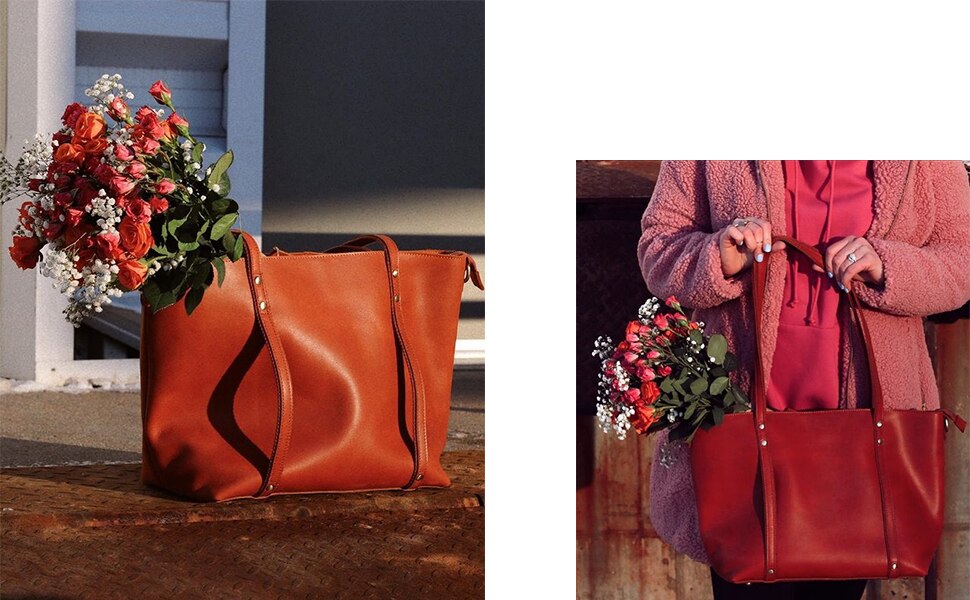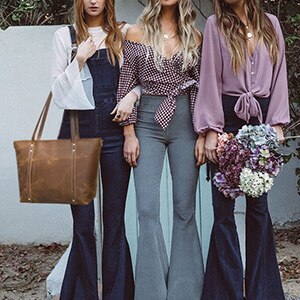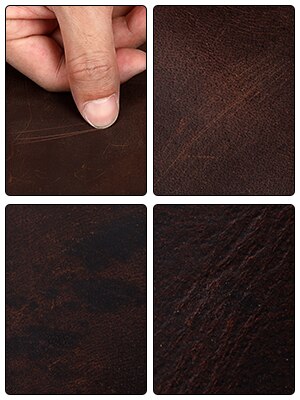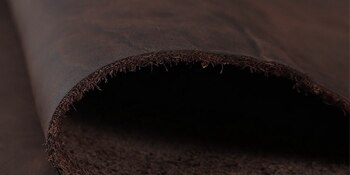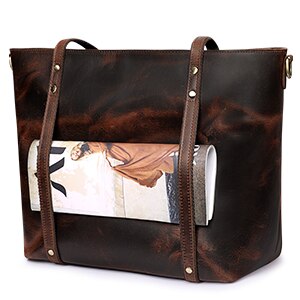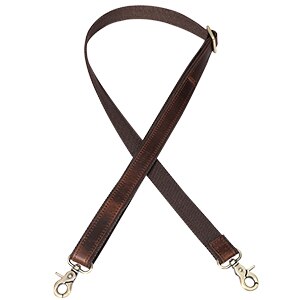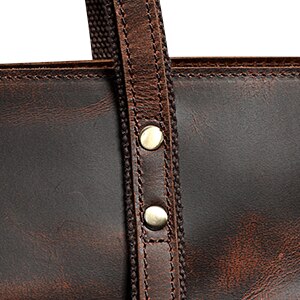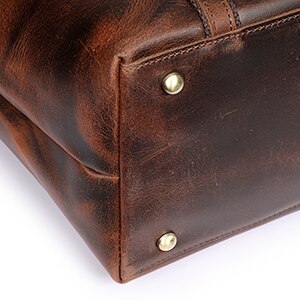 Q: Is this leather tote durable enough to use as a laptop bag for work? A: Yes, it is. We've included a laptop sleeve and reinforced the straps with a combination of genuine leather and braid tape for added durability.
Q: Will the front leather straps break easily? A: No, the straps have been reinforced with a double layer for added solidity.
Q: Is this leather bag heavy or large? A: The bag is made of sturdy buffalo leather and is designed to last for years, so it may be a bit heavier and larger than other bags. However, it's still lightweight at 1.85lbs and can fit a laptop up to 14 inches.
Q: Will this tote bag be dyed? A: The natural characteristics of crazy horse leather may cause it to be dyed, but this can be reduced by gently wiping it with a dry towel and using it a few times.
This leather tote is made with premium buffalo leather and top craftsmanship, it can be worn in 3 ways, as a top-handle bag, shoulder tote bag, and crossbody bag. It's suitable for professionals like teachers, lawyers, accountants, nurses, journalists, and more. The leather is durable and will develop a beautiful patina over time.
It's easy to maintain, just keep it away from water, fire, and oil, and clean with a soft brush or towel if it gets dirty. The design of the bag is unique and chic, the front straps are not sewn to the body, which allows you to pass through some newspaper or other slim items when waiting for a bus. The long shoulder strap is adjustable, removable and reinforced with stitching and nails for long-term use, it's also made of genuine leather and braided tape for added comfort. The bottom rivets protect the bag from blot and abrasion.
Overall, it's a perfect, delicate and sophisticated leather tote bag that's worth every penny. The unique design and chic decoration of the front straps adds a distinct personality to the bag and makes it stand out from the mass. The adjustable and removable long shoulder strap allows you to adjust the bag to your height and the reinforced stitching and nails ensure it will last for years. The bottom rivets provide added protection for the bag, and the neat, repeat and compact stitching around the strap and the bottom ensure a polished and artistic look.
Overall, this leather tote bag is not just a simple accessory but a statement piece that will fetch plenty of compliments.